LISTEN TO THIS EPISODE ON YOUR FAVORITE PODCAST PLAYER
I'll bet restaurants spend and lose billions of dollars on marketing that just doesn't work.
They try this campaign and try that, all on a hope and a prayer.  Unless you can track where your business is coming from, you're wasting your time and precious marketing dollars.
Have you tried Direct Mail?
I know what you might be thinking… "that's so old school" or
"I tried that once and I didn't really get the results I was looking for", I get it, but hang on.
In this episode of the Restaurant Rockstars Podcast, I'm speaking with Dave Fink, Founder and CEO of Postie.   Postie is disrupting traditional Direct Mail efforts with digital technology and getting far better results.  You know I love a disruptor!
Listen and learn as Dave shares:
How Direct Mail has 20% greater reach than Facebook
Why Direct Mail has 3X the engagement over email campaigns
How to win the Modern Marketing Game
The best Marketing Strategy for restaurants right now regardless of Sales
The importance of Website Re-targeting
And of course, how Direct Mail meets the Digital World. 
Watch or listen, decide for yourself, and then go out there and Rock YOUR Restaurant marketing!
Roger
THANK YOU TO OUR SPONSORS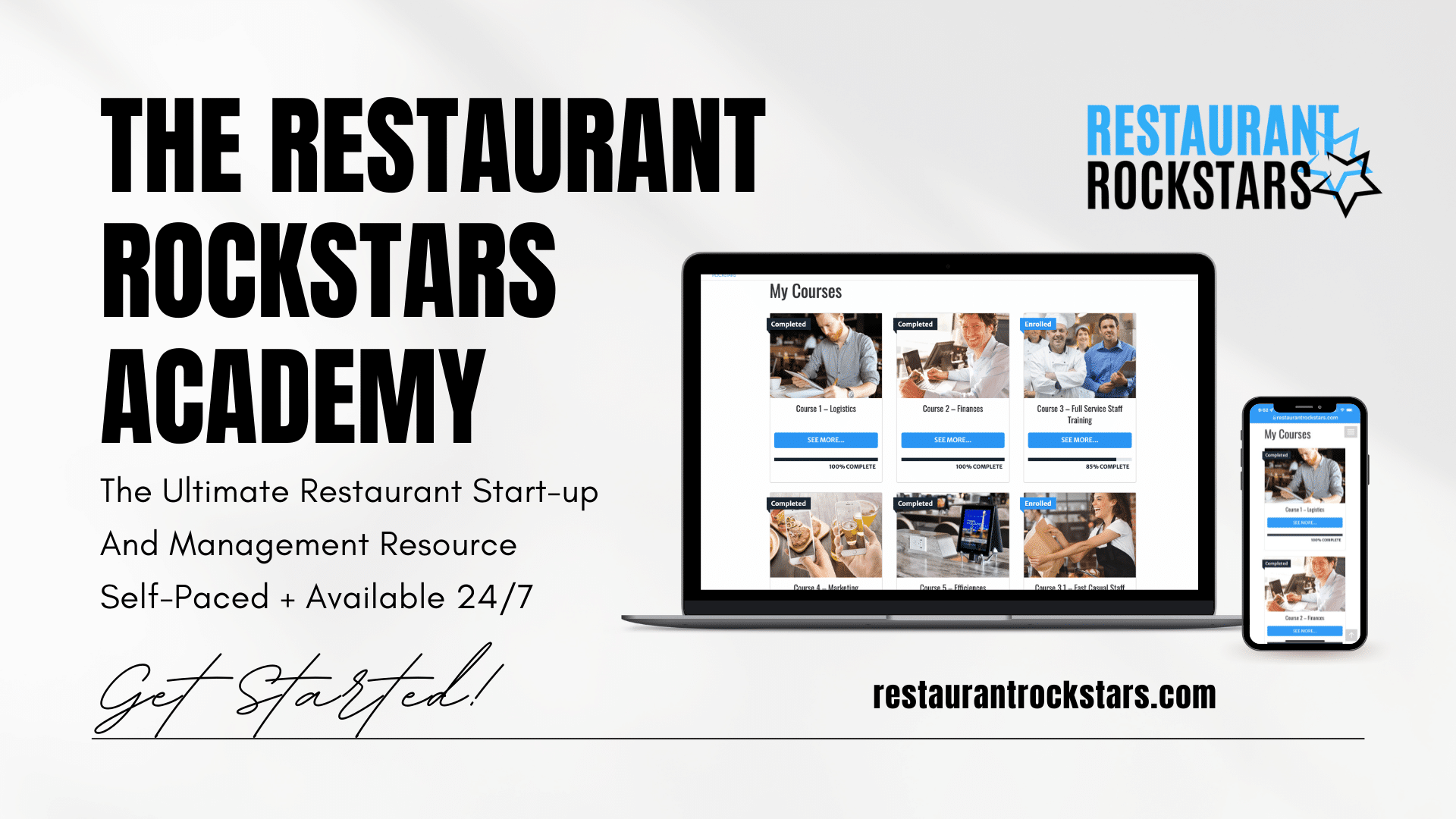 BECOME AN AFFILIATE
Join our movement today to help restaurant owners and managers on a global level  ROCK THEIR RESTAURANTS!  This mission is so important to us that we are offering a crazy generous commission plan.  Check it out!
FULL EPISODE TRANSCRIPTION:
Guest 0:00
So I would say fine, whether whether you're a dedicated marketer at you know, a bigger company or whether you're, you know, a marketer third that your third hat or something like find some love for it, because, yes, yeah, it's important that it does work and if you can, if you can actually enjoy it, versus making feel like a component of your job, it goes a long way.
Roger Beaudoin 0:27
Come back to the podcast everyone. In this episode, it's all about marketing. Now, I'm a huge believer in only spending money on marketing where you can track the return on investment and so many different forms of marketing, you really can't track it. Restaurants spend 10s of 1000s of dollars on this campaign and that and they'll never know if it actually works. The caveat to that or an exception is a direct mail campaign. Now many restaurants have tried direct mail with varying levels of success. But we're going to learn in this episode all about how to marry traditional direct mail with digital technology. With me today, Mr. Dave Fink and he is the CEO of a company called postie. He's worked with Dollar Shave Club, famous celebrities, the Olsen sisters, and Jessica Simpson that's going to be interesting to talk about, and all sorts of marketing ideas that are best for restaurants right now, regardless of their sales. So stay tuned. You're not gonna want to miss this episode.
Intro/Exit 1:21
You're tuned in to the restaurant rockstars podcast, powerful ideas to rock your restaurant. Here's your host, Roger Beaudoin.
Academy Intro 1:37
People go to restaurants for lots of reasons. What the customer doesn't know is the 1000s of details it takes to run a great restaurant. This is a high risk high fail business. It's a treacherous road and SMART operators need a professional guide. I'm Roger. I've started many highly successful high profit restaurants. I'm passionate about helping other owners and managers not just succeed, but knock it out of the park. You don't just want to run a restaurant, you want to dominate your competition and create a lasting legacy. Join the academy and I'll show you how it's done.
Roger Beaudoin 2:13
Welcome back, everyone. This is the restaurant rockstars podcast. And as you know, our goal with the podcast is to help you transform your restaurant operation make you more successful, more profitable and this pandemic has been devastating of course. But if you're still standing, now's the time to rediscover your passion. Dig deep, get resourceful and stay in the game with me today. Mr. Day think he's the founder and CEO of a company called postie. Now, this is a marketing episode all about disrupting direct mail campaigns through digital technology. So this is gonna be a lot of key nuggets on marketing, your restaurant, your business, your hospitality operation. Welcome to the show. Dave, how are you today?
Guest 2:52
I'm great. Thanks for having me.
Roger Beaudoin 2:53
Really excited to have you here. You know, we haven't done a lot of marketing episodes. So I'm really glad that this is a marketing topic. Because you know, very few restaurant owners and operators are really they don't specialize in marketing. You know, as an owner, we're really concentrating most of the time on getting the food out on time and pleasing our guests and customers. And we rely on others to do our marketing in some cases. But marketing is the lifeblood of our business. Because without marketing, you don't have sales without sales, you're out of business. So thanks for being here. Let's talk a little bit about your backstory. I know you have a little stint in the restaurant industry. And then after that, I want to see how you know what your career trajectory has been to lead to Postie and then we're going to talk all about what postie is, what it does, how it works, that kind of thing. So tell us your backstory. Sure.
Guest 3:38
So my my experience in the hospitality space is pretty light compared to many of your guests certainly will go deep on the marketing side and have a decent amount of experience engaging with those in the hospitality space through providing marketing services. My experience was early on it was in high school. For those of your listeners who may be from the Chicago area, there was a great outdoor music venue called Lavinia. And that was about two blocks away from where I grew up. And I spent one summer working as a concession stand operator and get to work hot dog carts and duck bar cards. And that was really my my first experience or my kind of one direct experience in the hospitality space. Got to understand kind of the behind the scenes what it was like to to have the responsibilities of catering to concert goers and the preparation and the cleanup work and just how many hats you wear in that space and quite frankly, how exhausting of a job it is and how tired you are at the end of a shift or a night
Roger Beaudoin 4:46
for sure.
Guest 4:48
So that was your that was, you know, one of I think a sea of of kind of retail type roles that I had. You know early in my career I I always love to work I remember, maybe not exactly telling the truth on how old I was when I got my first job. And I thought I was being so smart and years later really does think it's being paid like $3 an hour in cash. And, and so I don't think I was fooling anybody but but for me, it was great experience. And that kind of motivation, I think has carried me through my entire career. I've been in the technology, consumer internet space for 23-24 years at this point. And my experience really always kind of hovered around marketing. But I've been kind of oscillated between kind of two sides of marketing. But half the companies I've been involved in or, or launched, have been marketing technology companies, typically focused on digital media, and leveraging the rapid innovation in software and data measurement targeting. And, and those businesses always catered to, to brands that engage directly with consumers, and were looking for ways to engage prospects and customers and grow revenue. The other half of my kind of professional career has been spent on the brand side, so been involved with dozens of brands that were built direct to consumer in this age of digital. And, but but always kind of took a growth perspective. So either I worked in marketing departments, or I was, you know, executive in one of those companies and our one of our kind of key, you know, superpowers was always understanding how to leverage marketing, marketing technology, and, and be competitive in oftentimes highly competitive markets. So hopefully, that gives you listeners. Yeah, a good overview.
Roger Beaudoin 6:57
Let's, let's dive a little deeper into that, because I know you had some success that you brought to Dollar Shave Club, I know we all have heard of Dollar Shave Club, they came out of nowhere became really successful. And you had a part in that. Do you want to tell us about that as sort of a case study or what, you know, what you were able to do for them?
Guest 7:16
Sure. I mean, that was incredible. I mean, it all happen at the game for years, which is, I mean, it really is like the TV version of what it's like to launch a business and find success. My involvement with Dollar Shave Club was when I was one of the founding partners at a tech studio, an incubator, which is really kind of a platform based company that helps intrapreneurs take ideas, bring them to market and kind of reduce some of the risk associated with starting a business from scratch. And we were really fortunate to come in contact with a just a really brilliant marketer, and entrepreneur, first time entrepreneur actually, at that point, Mike Dubin, who you've seen at all of the funny viral videos, that is the founder of the company, you know, Mike, did everything from kind of come up with a concept to launch the business to in the early days, you know, pick pack and ship razors to you know, his customers? Yeah. Right. And, and that was, that was a really interesting experience for a number of reasons. But but to me that the number one takeaway was, prior to the involvement in in participating the launch of Dollar Shave Club, I was very focused on on a lot of the blocking and tackling the minutia of testing and optimizing, optimizing, and is maybe some of your listeners would think about, or would relate to you that would be like the equivalent of thinking about the very specific spice that goes into a dish or a garnish that goes on the dish versus kind of the dish holistically and the experience of the environment with which that dish is presented in that whole dining experience. So you know, I was very focused on things like the font size, the specific use of capitalization, what colors draw event elicit in engagement in a marketing piece or in a packaging,
Roger Beaudoin 9:21
but very important in this space? Yeah, absolutely. Those
Guest 9:25
are those are really important things and those can those Can, can really help you optimize your value proposition the way consumers engage with your product or service. But what what Dollar Shave Club taught me is that the brand story the emotion that you create, at a much higher level, you know, the, you know, the, the way that you can engage consumers on a humanistic level can be absolutely game changing and can can exponentially in crease, your likelihood of success and the impact that you have. And so, you know, that Dollar Shave Club mission was all about, you know, this is a market that's been dominated by one multi, multi multi billion dollar conglomerate, we've all had that pain point experience of buying like going into Target or Walgreens or CVS or wherever you shop for your, your, your grooming products, your toiletries, and checking out and it's $120. And like, I bought like four items, and one of those were razors and razor blades, of course. And that was, that was a pain point. Nobody wants to think about shaving or, or buying an item like that. And so kind of Dollar Shave Club's mission really was that brand story, which is like how you deliver a great product directly to your customers in an affordable, fair priced way. And, and they were able to do that through funny storytelling and kind of the the really the invention and emergence of social media. We all take for granted now that you know whether we're on Tik Tok YouTube or Instagram or Facebook, etc. But at the time that Dollar Shave Club was launching, YouTube was just becoming YouTube. And Facebook was just becoming Facebook. And so the ability to use video and broadband type, you know, social media content to build a direct, you know, relationship with your consumers that was still really early.
Roger Beaudoin 11:24
Yeah, absolutely. And now it's so relevant. And so right now, and everyone needs to do it. So
Guest 11:29
yeah, 100% so that, you know, and they kind of the rest is history with anybody that's failed the dealership story, which is they could have told a great story had a great product, you know, treated their customers really well, you know, acquired millions of subscribers over you know, four short years and then had a billion dollar plus exit to one of the biggest holding companies. That's the story book fantasy is for sure. Yeah, sure. head spin. Oh, yeah, totally. Businesses, you know, work. But that was a fun one.
Roger Beaudoin 12:05
That's fantastic. Now, you've also worked with celebrities. Jessica Simpson. The Olsen says there's one tell us a little bit about that as well.
Guest 12:13
Seems like a lifetime ago. For all part of your backstory. It it is it is it's it is. It didn't doesn't seem like that long ago, I was bright eyed, bushy tail. Yeah. 22 year olds, yeah. To figure out what the world is all about. And I look back to some of these experiences. Those are, those are really interesting experiences to various, you know, la experience. You spent a big portion of my career in Los Angeles. And I had the opportunity to work with actually the some of the founding team of the original social media platform, Myspace. And they had, yeah. Oh, my God, that MySpace was,
Roger Beaudoin 12:58
yeah, that was the first right. And Facebook ate their lunch, of course, and they were gone in an instant. But it's like MySpace was the thing wants me. I don't know, is that 15 years ago, maybe or more? I don't know.
Guest 13:09
But yeah, probably about 15-18 years ago. Yeah. Yeah, you know, these cycles happen really quickly. In technology. But yeah, that was kind of the first time like, I think, yeah, the world was able to really create their own presence and Persona online through their page. And, and so you know, that that that team had experience in commerce, they had experience in kind of that celebrity world, they had experience in, you know, what it was like to become social celebrity. It was really early when you talk about like, like Dollar Shave Club, leveraging the emergence of Facebook and YouTube, that was certainly like v two or three of social media. MySpace was certainly v one. But that was like when things were all kind of happening to come together, you know, broadband was increasing, you know, that we were thinking about our online profiles and personalities. It wasn't just, you know, shopping or reading news articles online anymore. And, and the premise there was, was really around social shopping. And the idea was, you know, there's an advantage in being a direct to consumer brand in that you can control some of your costs and potentially be price competitive. But there's a lot of noise out there that noise is only got amplified over time with how easy it is to launch brands. And the premise there was could we leverage the the awareness and social presence of celebrities who were kind of the first saw the first social celebrities were celebrities themselves building their their social profiles? And could could that accelerate the launch of a brand by partnering up with a celebrity with the category they had relevance and passion? And we cycled through that a number of times. And, and I think we learned that my takeaway from that was that authenticity matters which I'm sure your your listeners would really agree with. Your idea of just slapping any celebrity face on a product might work a little bit as an endorsement but actually launching a company around that there has to be some some credibility and authenticity into why that celebrity would would want to be involved in lodging that business.
Roger Beaudoin 15:23
Everyone knows that Smithfield culinary has a full line of great ready to cook to ready to eat products from Smithfield and Margarita. But what else is cooking? Tap into the latest culinary trends and get inspired with new recipes created by real working chefs from across the country. Bring more to the table with flavors and new menu ideas your guests will savor, visit Smithfieldculinary.com, or follow at smithfield culinary on social media.
Roger Beaudoin 15:51
Yeah, you know, you've made some key points Dave, about the importance of staying relevant and staying ahead of the curve, which started with this whole MySpace conversation. I mean, especially during the pandemic, you know, survival of the fittest, staying relevant. Having a value proposition, you know, having an authentic message telling a good story, like all these things are foundational elements of really good marketing that operators and managers really need to pay attention to whether they understand those concepts or not. You need to find someone that can literally put that story together, make it authentic, but tell a good story, make sure there's the value proposition, and then how do you disseminate that message? When you say, I mean, the noise is clearly out there. I mean, I think this is very relevant to the discussion.
Guest 16:35
Sure, well, I think your restaurants have an advantage that that many of the direct consumer brands have as well, and may, you know, arguably, even a bigger advantage. And that's that, that they engage with 100% of their customers. Absolutely true. Right. So if you think about a, like, let's go back to the razor category, you know, if you're Gillette, and you're selling razors, to the traditional wholesale retail model, you're never engaging directly with your consumers, maybe your your commissioning agencies to do brand studies or brand analysis. But you're not hearing direct feedback on a daily basis from your customers, which you certainly weren't before the internet became what it is today. Your Dollar Shave Club's advantage was every transaction, at least for the first several years was directly with the consumer that was done through the internet. But there were forms and abilities to get direct feedback from those consumers, they were able to speak directly those consumers control the transaction, they had all the data on, on the value proposition that they were delivering. And they could use that to their advantage to move quickly and make sure that they were staying relevant. And if you to every business has its own challenges. Your your, you know, segment is no, no different than then in that regard. But one of the advantages that, you know, that from the minute someone you know, picks up a phone and books a reservation to walks into, to be seated to engages with a menu and a server to pays that check in is your thing on the way out, you know, those are you this industry gets to see firsthand capture, you know, constant, you know, you constantly take the temperature of that that consumer experience, right. And my guess is that those your restaurant tours that are paying attention, and are have a system for capturing that information, that data and then are working with their staff to analyze that data and think about how to make improvements or take that feedback to heart. Yeah, those they have an advantage in staying relevant, being relevant and ensuring that you know that the vision that they have is actually landing on on on the diner. And that's really powerful.
Roger Beaudoin 19:04
For sure, for sure. This is a really good time to talk about, you know, how you came to found Postie what was the brainchild and then explain the ins and outs of of what it does and how it's relevant to this discussion and how you can literally help restaurants transform their marketing campaigns in a technological way.
Guest 19:22
Sure. So the premise for Postie really came out of you know, fast forwarding, maybe six years from the Dollar Shave Club. Okay. So the brands that emerged, I'm going to miss the dates are probably 2010 to 2014 in Yeah, that was when the social platforms were taking over the world. Every month their user base was growing. Every month they were investing more in technology to help you know, individuals connect with each other socially. And businesses connect with their customers and prospects. And then and then the kind of final frontier was investing in rich, deep data driven marketing automation capabilities. And that's obviously how those those platforms make money. And and the businesses that came along during that era that invested in those channels, were able to capitalize on the efficiencies and scale of those channels, there was, there was just so much growth, that there were so many advertising placements available on those platforms, the cost was affordable. And businesses like Dollar Shave Club, were able to acquire millions and millions of customers really fast, really efficiently. What happened is the entire world flocked to these platforms. And those platforms got very smart and more and more businesses, local small, mid, and enterprise businesses started investing more and more of their time and energy and budgets into those channels. And, and the nature of them being marketplaces where an advertiser is bidding on an impression reaching their ad reaching a specific prospect consumer, those ad rates started going up became more competitive, and you were seeing 2x 4x 10x increases in those rates. And what that meant is that you had to start paying more and more to acquire your customers for your advertising. It was just kind of like a series of concentric circles of when you optimized, you know, a target, you had to start spending more to reach more customers. And it just became more and more painful over the 678 year stint. So So for us, the idea was it was simply it wasn't originally like, how do we revolutionize direct mail? It was okay, yeah, there are these 210 10,000 pound gorilla is and Facebook and Google, we have to play in those playgrounds. But if all we're doing is is marketing, and those two channels, we're never going to be able to grow profitable businesses, and we're going to be limited on our scale. And so So for us, it was well, what are other channels that allow us to engage directly with consumers at scale using data and potentially the technology advancements that we've learned along the last, you know, decade in digital media to to find efficiency and more growth and take more control over over our businesses, you know, marketing and and we looked into in a bunch of digital channels first, and there was just nothing that was rivaling those two channels. Crazy data point is last time I checked 85 cents on every dollar digital advertising spend goes into Facebook and Google's pockets.
Roger Beaudoin 22:44
Not surprised to hear say that. Yep.
Guest 22:47
I mean, eight right at five cents I've ever done.
Roger Beaudoin 22:51
Yeah, that's called complete and total domination of the world right there.
Guest 22:54
They've crushed it. Like there's, there's no question, which is a double edged sword again, yeah, to us as brands and advertisers. And there's, there's challenges. So for us, we start, you know, after exhausting what the next digital revolution could be, and realizing that it just didn't seem like there was anything on the horizon, it pushes back into traditional media and advertising channels. And, and because we think about, you know, automation and, and, and ways to reach consumers directly, not through some intermediary like TV. You, we start getting excited about direct mail. And, and there were things that we loved about it. One, it's just a monster channel $50 billion a year spent in the direct mail channel, in the US alone, it's obviously a channel that was working for some subset of brands at very high level scale, you can reach you know, your, your exact target audience, it allows for geo targeting, which is really important for your audiences. But there's a lot of data that's accessible to help you shape who you're reaching, to be efficient. It's a it's a medium that allows you to control the message, you get to design your own creative, you get to think about whether you're using promotions, or offers or benefit statements or lifestyle imagery or product photography, all those components that can kind of affect the outcome of a marketing campaign. And in theory, it was measurable, meaning you know who your audience is
Roger Beaudoin 24:28
you have Thank you, US Postal Service. Yeah, ROI. trackability is so important.
Guest 24:33
That's right. And all those components were there. But for us what was missing is it was still that $50 billion was really going into that channel through really analog, clunky, old school stuff, methodologies, zip codes. Yeah, the targeting wasn't being maximized, but just the executional work was really clunky and hard. And so for us, we looked at all this like, like, like value in the chat. O N into us it didn't look that differently than some of the the digital channels like display advertising look 1520 years ago where it was hard and clunky and confusing. And all of a sudden tools like double click which Google and the FBI or the trade desk made made some of those channels more efficient and, and you know, took some getting used to but once advertisers invest in understanding those those channels, platforms, the tools made it possible to work really dynamically fast and efficiently. And so that's what postie is, we're a technology platform that allows brands and advertisers to engage in the direct mail channel with the same kind of vigor and tools and efficiency that they can digital, trying to give them an alternative to social insert.
Roger Beaudoin 25:51
restaurant owners and managers. I call this the business of 1000 details. And you've got more important things to worry about than calculating and paying your monthly sales tax on time. Well, that's where Davo comes in. Davo puts sales tax on autopilot for restaurants, devil uses sales tax data from your point of sale system to set aside the exact amount of sales tax you collect every single day, and then files it and pays it when it's due on time for your restaurant every month. Davo takes just five minutes to set up. And once it's up and running, you never have to worry about paying sales tax again, Davo costs 49.99 per POS connection per month, and your restaurant can try Davo for the first 30 days free devil was created by a successful restaurant chef and owner who knows what's important for your operation. Time is money, and you've got more important things to focus on, like pleasing your guests. You can't put a price on peace of mind when I tried Davo for the first 30 days at Devosalestax.com.
Roger Beaudoin
So a lot of our audience, myself included years and years ago ran direct mail campaigns, like you said the traditional clunky way. And yes, there were benefits in that you could control the offer, you could control the creative, you had a tangible, you know, was this working based on the return rate, the conversions, all that kind of stuff. So those are the core elements. But now taking us into, you know, the 25th century with digital technology, the same basic foundation and premise of controlling the message and the creative and the graphics. But it's also about owning the data and building a database and getting it out through there because I know restaurants have also struggled with, okay, the pandemic hits. Now everyone needs, you know, third party delivery and online ordering and all that kind of stuff. And one of the big sort of challenges with that is a lot of restaurants did not own that data, you know, these big third party companies. Huge right now they own the data. And it's like, okay, yes, the restaurant owner is getting the benefit of getting the stuff delivered. But yet no marketing tool present, right. And now companies have emerged to address that issue. But it goes back to owning and controlling your data and the power and the importance of building a database. And you guys are all over that. So let's talk a little bit more about how you bridge that gap from the Old School Direct mail. And now keeping that concept but bringing it into, you know, a digital world?
Guest 28:15
Sure, sure. Well, I think in in any, you know, media channel, and are you helping any business in general, there, there are a few pillars that you focus on in our world, you know, we think about a better targeting. So exactly, we just talked about how you can leverage data and knowledge and what you know about your, your customers, your diners, in your prospect diners, to make really good smart decisions to be as efficient as possible. And be in control of who you're reaching to is is just simpler execution. Direct Mail is, you know, requires complex logistics and production. Those are not things that a marketer should have to think about. And so for us, it's you know, let's make sure that that's that kind of operations and logistics stack happens flawlessly. You don't have to think about it. No, definitely, then you don't have to think about how to serve an ad to you know, an Instagram feed, you just upload creative and and you know, figure out who you want to target and then Facebook does the rest. And then there's the measurement component, which you talked about, which is you it's great to have hypotheses, but but if you don't understand or don't have a way to understand which of your hypotheses were, yep, efficient and effective and which work then then you're kind of flying blindly. So you're in this kind of innovative world. All of that happens right from a centralized dashboard. And it is very similar to how how someone would set up a search campaign or an Instagram or Facebook, newsfeed ad. It doesn't work. Clark picking up the phone and negotiating haggling with printers and going in trying to find a third party data provider and in working with Excel sheets and and trying to make sense of did someone you know, that we marketed to you actually, you know, come into the come into our restaurant or book a reservation? Of course, you know, that all happens seamlessly on the technology platform. And but but you know, like the goal there isn't for this to be commercial about, you know, about postie. I think that that really what, to me, what's what's important is exactly we just talked about, which is, you know, there's this constantly changing dynamic, you know, driven by the pandemic, right. I mean, it seems like so natural, not you live in a big city that you'd expect curbside, you know, delivery, or that you're using one of the either third party or direct delivery, you know, companies for everything from groceries to your your prepared prepared meals. And, and that seems to be changing month by month, quarter by quarter. And when I think of one of those challenges, one of the core challenges, at least the piece that that we can potentially help with, or be thought leaders around is how you keep up with kind of the changing experiments in your business or, or that your industry is forcing. And so if you're a restaurant that did not used to have online ordering, and you have online ordering, well, how do you how your customers know that? How do you How did they discover that? How do they think about you first, are you as an alternative to, you know, a quick serve restaurant down the street or, or whatnot. And, and that does require, you know, messaging and storytelling, engagement and all those things that that, you know, marketing does so well. And what works for you is not it's not cookie cutter, right? It's, it's there are certainly, you know, playbooks and channels that are more effective than than not, but the specific messaging, the frequency, the time, the way you think about, you know, rolling out your messaging to different segments within your, your dying base, you know, those things matter. And so, you know, for for us, and, you know, it's all about, you know, how do we make? How do we provide the tools and the platform, to make it possible for someone who maybe has to think about like menu preparation, but in dining and managing a staff? And so how do we, in a very short period of time, help them also, effectively market
Roger Beaudoin 32:39
bandwidth is an important piece of that, especially now, of course, having the time to work one on one with someone that is going to, you know, obviously, take your marketing forward is super important. But yeah, taking the time to prioritize that is clearly important. You touched on something that I want to talk about, obviously, in a digital world, there's an opportunity to do split testing, right? So you can come up with multiple offers, and see which one performs the best. Whereas in the old school way, with direct marketing, you came up with one little concept, it was a postcard it was a mailer of some sort, it had one offer, it had some kind of call to action that was trackable, and you mailed it out and you on a wing and a prayer decided, is this working? Is this going to work? But now in a digital world, you can have multiple offers, and send them out and track which one is performing the best converting the best, all that? Am I missing anything?
Guest 33:29
No, that's That's exactly right. And that is kind of the Misha barking where it's eye opening. When you if you're a marketer, at the first time that you run an ad or multiple multivariate test lots of different variables that you're testing simultaneously. And one of those tests sells or ads performs, sometimes exponentially better than,
Roger Beaudoin 33:57
right. It's true, amazing, right? You can clearly see. Yeah, yeah. And
Guest 34:01
so what does that tell you? Well, I'll tell you that it's not just about having a great product or a great story. But it's also you know, figuring out how to message that in a way that that resonates with with the recipient of that message. And sometimes, you know, the type of images that you're using, it can be the colors, it certainly is, you know, the every business has, you know, multiple benefits that they provide a customer at a restaurant, it could be the ambiance it could be, you know, something about healthier, locally sourced, you know, farm to table ingredients, it could be about, you know, the, it could be a founder story in the chef's background, it could be you know, some influence from a foreign country or territory, you know, it's not one thing like very rarely, yeah, is a dangerous thing. I'm going to this restaurant solely because you know, they use this one ingredients, one dish, and that chair is really comfortable by the table. And that's why I go there. There's a number of reasons and, and, and, you know, to pour and test, an optimization based marketing allows you to experiment with all those those wonderful benefits that your restaurant provides diners to try and figure out, not just you want to get them to give you the opportunity to enjoy that experience and recognize all those things. And you have to figure out what those trigger points are to kind of mobilize those those audiences or those those consumers to actually take the first step which is Come Dine with you once?
Roger Beaudoin 35:40
Well, there's another interesting point because I'm a huge believer in competitive advantage and hooks and what sets a restaurant apart a unique sales proposition versus just trying to be salesy. Just trying to, you know, sell somebody something versus versus a very unique story, like you mentioned, the chef's background, you know, every restaurant has a story or reason for being something that is really unique and special and different about them. And in my book, you can't have too many hooks, but the more hooks you have, the more opportunities you have to, you know, gauge your customers response to something that catches their attention. You know, I think that's beautiful.
Guest 36:15
Yeah. And then it's what are the potential ways that you can present that message? And how do you do it most impactfully and let you do it in a thoughtful way that that allows you. You know, the two things one is the confidence that if you replicate that message, you spend more on those, those customer acquisition or marketing tactics that you'll continue to get those results. In the others predictability? It's, yeah, there is math and science behind advertising. And the more that you can, you know, intent, you know, you can pull that into your decision making, you know, the better you can sleep at night, I want to be able to wake up in the morning, and not, you know, think, oh my gosh, like, how am I going to grow my business today? I gotta start all over again, I want to know that, that we've learned something yesterday that that I get to reapply today. And I have confidence that okay, that that's taken care of. Now, let's try and do something better today. But at least I know, I'm going to fail X number of seeds are unlikely to because I have these two or three strategies, messages, advertising campaigns, merchandising, word of mouth, what, you know, whatever those those number of kind of focal points are in your marketing stack, that those things are going and working and, and then yeah, and then you can sleep a little bit better.
Roger Beaudoin 37:42
That was on your website, and there's certain specifics that I'd like you to explain a little further one is lookalike audiences, if you could explain that, I want to talk about KPIs or key performance indicators. And also about website retargeting, you know, when you first go to a website, and you see these terms, and you really want to understand the ins and outs of them. And why that makes sense for me as a restaurant operator, manager, whatnot, if you could just take us through those three things.
Guest 38:07
Sure. So look alikes is has become kind of a common name for really using what you know about your existing customers are a segment of those customers. Yeah. Frequent diners, for example, loyalty members, etc. And, and then use that data and math to be able to identify those other individuals within your market that look most similar to those customers. Gotcha have local likes. The idea is, hey, if I have x dollars of advertising to spend on social on programmatic display on direct mail, you know, a big hit the two biggest levers that I have to pull are the messaging and the creative, that the actual pads that I'm running, you're testing, and the other is the targeting. And so how do we leverage every asset to our, you know, at our disposal to to find the most efficient path to targeting? look alikes is leverages everything that that kind of modern math and machine learning and data science has, you know, has evolved into over the last decade or so. Which, which it's, there's no like, crystal ball. But but we have any of us who have taken a math course know that math can be used for prediction. And so we see look alikes, and certainly on the posi stack as just an absolute competitive advantage to advertisers looking to get into the market efficiently without spending more capital than they need to and finding the ideal looking customers to invest in marketing to gotcha, that's that's lookalikes. The next one, you talked about KPIs, KPIs, so So Every business has, you know, some variation of you know, key performance, you know, is, you know, you know, indicators are really the data points that you use to measure the results in anything in marketing. It's usually things like, return on adspend. So if I spend, you know, $1,000, how much you know, how much revenue is that? Return? And, of course, spend $2,000 in advertising in return $2,000 In my margin is 50%. Then I've made I've broken even like that, that's pretty good. I'd grown my business. Like, that's fine. If I've got if I spent $1,000. And I returned that. Yeah, and then an advertising campaign return $3,000 In my margin is 50%. Now I've been I've made $500. That's, that's fantastic. Like, rinse and repeat. Let's keep doing more bat.
Roger Beaudoin 40:56
Yeah, no proven to work. Why wouldn't you pour every dollar that you have? And it's something that's proving to work on a huge level? You know, that makes perfect sense.
Guest 41:04
Yeah. Or at least, you know, keep ramping month over month and see if those if those if it continues, yeah. Yeah, you got to be careful there. But your other KPIs could be things like, is brand awareness increasing? If it's if it's a restaurant, you know, a new restaurant in a specific neighborhood, you think about ways to do brand studies? And, and, and, yeah, it's, it's it, are there other things that are happening around your business that you that you believe the results suggest, will lead to profits over time? Not everything is an immediate
Roger Beaudoin 41:44
now it's an investment in the future? Yeah,
Guest 41:47
that's right. But you become a pillar of your community. It's why lots of restaurants are doing things like sponsoring Little League teams.
Roger Beaudoin 41:54
Yeah, Goodwill is, is part of that, for sure.
Guest 41:57
It matters and local businesses need to participate in their community, that that just I think, you know, if you if you own a storefront, and you're someone that lives in the community, and there's somewhat of a founder story of, you know, John, or, you know, Sally, you know, own this restaurant, and we see them, you know, they come to our dry cleaners, and their kids are in class with our neighbors. And, you know, they use the same landscapers and whatnot like that, that does matter. So, so KPIs can be directly tied to revenue and return on adspend, or cost of acquiring a new diner. But they can also be, you know, the broader could be, you know, goodwill, as you, as you called it, or brand awareness, or, you know, just awareness of a new product launch, I remember, some of the our favorite restaurants growing up in suburbs of Chicago, ended up building a much bigger business, catering, then even their, their dining. And so sometimes they would take extra, their advertising would return a loss on, you know, on revenue spent in any given month, but all of a sudden, they're catering a wedding, you know, and the aggregate value that they get from building those relationships with those consumers matter. And so you think about ways to, to measure multiple KPIs in your business.
Roger Beaudoin 43:29
Gotcha. Let's talk website retargeting. That's something that happens to me a lot, because I'm a big consumer of YouTube videos. And if I happen to have visited a website, all of a sudden, I'm watching, you know, car videos, music, videos, whatever it is, and all of a sudden, there's that banner ad that pops up. It's really it always amazed me how that works. But let's talk about relevance to restaurants and how you know, someone who's on YouTube can suddenly see an ad for a restaurant that just for whatever reason, how is all that data captured? And how does the process work?
Guest 44:03
Sure. And savvy digital marketing platforms have been capturing data and consumers for years. Yeah, the good ones do it with lots of upfront disclosure and notification and so there's a contract between the you know, the website visitor and, and maybe the free content, or the free services that they're getting and the and, and their willingness to share certain, you know, certain data and viewing behavior, which which then allows those platforms servicing providing the service to, to provide better content or services or, or better advertising. A perfect example, tied to a better experience is I try and limit my social media viewing time but I do get sucked in. From time we all do. Instagram is the one that gets me I'm okay, I do use YouTube quite a bit for a lot of like lesson type work I use guitars here I you know, I'll jump on to YouTube and find more longer term comes from that but on Instagram, it's these you know typically with especially with like the reels product where it's the short form videos there I've three hobbies going on simultaneously. And it didn't take Facebook who owns Instagram long to use this data to tailor the kinds of that I'm getting in a very relevant way and so my three hobbies these days are guitars wakesurfing and mountain biking. And I would say 92 and a half percent of videos that show up through my Instagram, real speed are amazing, beautiful, you know, trail riding people doing crazy wakesurfing tricks and and people like ripping out amazing, you know, blues licks and and that same kind of capability and data can be used in and by advertisers on various tech platforms to be able to engage with their customers or prospects and so we your website, retargeting has been around for a long time now typically done through digital where a consumer providing has been, you know, notification provided to them that engage with your website, you can then use third party platforms to to serve, you know, advertising to them to try and drive that really, you know, build that bond build that relationship, effective transaction and purchase or revenue generating action in the digital world. Like it definitely works like that, that that media wouldn't still be here if it didn't, but it's it's more cluttered than ever before. And we all had that experience that annoyance experience on there seems like no, no filter thought like, like you'd go you visit. Yeah, because a Guitar Center and look at a Fender Stratocaster and like, it seems like, everywhere I go on the web for the next four hours.
Roger Beaudoin 47:02
Yeah, that's unbelievable. Yeah, I
Guest 47:04
get it, I like I like I'm gonna buy like a tire, if I want to buy that guitar, I get it, you, you can tone it down a little bit. It's not as impactful anymore. But what we found is that introducing a more weighty media, piece of media, like a physical piece of mail, you know, one time a day or two after someone you know, engaged in a browsing activity, you that that has a tremendous amount of incremental value in the in the advertising funnel. And so so you're posting you can do that exactly that right you you have you've invested in this website you've invested in in lots of content, you're investing in different media, driving traffic and awareness to your website, you've maybe invested in online ordering. And, and a very small percentage of the people that engage with your website, probably putting an order on a daily basis or a monthly basis. And so So then you start thinking about, well, these are my highest value prospects, these are people that are aware of me, came and checked out my, you know, my menu, you know, some of our benefits, vibe and ambiance, you know, I want to do everything I can do to keep those individuals engaged with my restaurant, and to try and try and get them to come down with us for the first time or build habit coming up thinking about us, China, you know, weekly or monthly basis. And using that engagement, that that that ability to not just think about constantly paying to drive people to your website, but using the those audiences that do engage with your website as a way to think about multiple steps and building additional relationships with them through advertising like that can be extremely effective. And that's how website retargeting works both in digital, but also through through direct mail. So we're able to facilitate the use of that data. And then in pseudo real time, within 24 hours, print and deploy a piece of mail that gets delivered very quickly to someone's home. Yeah, we
Roger Beaudoin 49:11
started this conversation by talking a lot about noise and clutter and that sort of thing. And obviously, we also talked about the dominance of Facebook and Google, but I was really amazed at some of the statistics about direct mail and how it's got 20% greater reach than Facebook, and three times higher engagement than email. Can you elaborate on that? Those are really amazing, you know, stop you in your tracks kind of statistics. I mean, you can't argue with that. If it's in fact true.
Guest 49:36
Sure. So your immediate post, which is a very credible editor, advertising based editorial platform, it does a lot of market research. just announced I don't know if it the article, the research was presented yesterday if I just saw it yesterday, but this literally yesterday. Within our building, there was an article circulating around that shows that that direct mail has the highest return on adspend. And the highest response rates out of any addressable media channel media channel, where you're targeting individuals, specifically. The third party study, we had nothing to do with it. That was, you know, I don't think any direct mail company did that was just a study that looked at everything from email, social search, programmatic TV, radio, etc. So, you know, we know it works it, again, $50 billion is being spent into the industry, the majority of that is, is being spent by advertisers who have been investing in the channel for years and years, if not decades, that just doesn't happen. If you're not getting a return value, we are talking about how it's a channel that is measurable, so that you're not blindly spending money, you understand whether you're getting a return on that investment or not. With the reach component, you know, that's a number that we that we use in our in our kind of marketing material to help brands understand just the scale of the channel, when you make an investment in direct mail. And you find successful tactics and strategies. It's big. And that's because US Postal Service can deliver mail to any any address, right? They come delivery points, it's any anyone with an address in the US can be reached through direct mail. You know, Facebook is a beast, and Google is a beast, but not everybody uses those platforms. So the data suggests that, that, yeah, they're catching about 80% of the market that the US Postal Service can reach and direct mail can reach. Similarly, not always using Google on a daily basis. And not everybody is on Facebook on a daily basis. There's some cohorts that are and there's some cohorts that have taken like me that have taken Facebook off their phone, do have Instagram, but and so you're there. That doesn't mean that people that are engaging with Facebook aren't your core target audience or our high value prospect customers, it means that they're burnt out with those channels and there and investing in those channels that are not going to be an effective way to reach them. So you know, for me, I think a bigger way to think about it is there, there are about 275 million Americans that are reachable through direct mail and about 150 million households. You know, if there's an individual that you're looking to reach, that you think would be a good prospect customer, you can you can communicate through direct mail, you might be able to reach eight out of 10 of them through search and social, which is still pretty good. I'm not going to discount that. But, but but direct mail is, is the biggest addressable channel.
Roger Beaudoin 52:47
You mentioned programmatic display a couple of times, I'm not quite familiar with that term. Can you explain that?
Guest 52:52
Sure. So those are when you think about banner ads, you see a programmatic is basically a banner thing, real time data to make decisions on where the technology is making decisions on who to reach and it allows you to, to run display through an addressable targeted for a straight set of strategies versus just contextual, so contextual, is I'm you know, I'm so I sell, you know, automotive car wax. And so I'm gonna assume that if people are on, you know, Motor Trend and current driver, Edmonds, Kelley Blue Book, that the contextual relevance of those websites or the country those pages make sense, and so I'm going to serve them ads. You know, what programmatic is allowed for is to say, that's one component of it. And that's important, but who those individuals are and what they've engaged with, and where they've spent time browsing. And what they've added to their carts in different shopping sites. Also matters whether they've engaged with my own website matters. And so I can use all those data points to shape who my targeting is, and then only allocate budget to reach those individuals on those websites. Not yet. Not everyone that visits that website. Got it?
Roger Beaudoin 54:14
No, got it. What's next beyond you know, traditional social media and the dominance of Facebook and Instagram, what do you see down the road? Because technology is moving forward at lightspeed like tomorrow it's going to be completely you know what I mean? It's like what do you say Do you can you see around corners you have the crystal ball, what do you see happening? What's next?
Guest 54:33
I do not and I really go what do I hope happens I hope there's like a version to the overabundance of you know, of technology and you know, maybe we all spend a little bit more time you know, looking at each other instead of our phones and you know, reading a book instead of, you know, listening to audiobooks, or maybe we take a real guitar lesson instead of just a YouTube lesson like If that's my hope, I don't know that that's going to happen. I don't pandemic,
Roger Beaudoin 55:04
it's unbalanced. It really is balance.
Guest 55:06
Yeah. So what, what do I really think is gonna happen? I think that it's that technology is going to move for workhorse I think that VR is going to be you know, is going to be a thing. I think that we're gonna have less reasons to leave our homes. I think that I think that knowledge is going to, we're just gonna be inundated with information. And I look I see it in my kids, I have two young elementary school kids and the tech tech savvy that they have right
Roger Beaudoin 55:35
program I know blows blows me away. I'm not a tech person by any means. Like I'm an old school bricks and mortar restaurant owner, operator guy, you know, that sort of thing. And I am now in the tech space. But thank God, I don't have to do the Tech because that is not my strong point. But my kids blow me away. What what their capabilities are even at like you said, you know, what the young elementary school age is, it's crazy, like what they can do versus when we were that age in school, you know, so yeah, look,
Guest 56:02
I think there used to be like social credit about like, what kind of skateboard you had or what yeah, you know what gym she was? I think that's still probably matters. But now I hear like, my seven year old like her like credit, like, does she have a Gmail account and a password? And that, that's like, holy cow.
Roger Beaudoin 56:21
No. Yeah. And the phones that they have, right? They have to have the latest every this. We haven't done that yet. Well, you'll get there. It's coming. It's coming. Yes, it
Guest 56:30
is definitely coming.
Roger Beaudoin 56:33
Okay. One of the foundational elements of any strong business restaurants of course, included is the logo. Tell us about how you came about the Posty logo. It's interesting, I see it behind you display it, I kind of dig it. It's very, it's clean. It's simple. It sends a message, but explain how you came about that logo, what it means and what you want the customer to get from that.
Guest 56:53
Sure. So this is a little hard to describe for the audio listeners versus the
Roger Beaudoin 57:00
Okay, yeah, that's true. We have audio listeners and video, but it's basically a robot.
Guest 57:05
So it is a robot. And it's easy to see. But if you take away the if you take away the antenna and the eyes. It's actually a printer. Oh, I got it. Yeah. So that the idea was we we spent a lot of time we really do care about brands. And Jeffrey represents you know, us as people the company, it made they make great T shirts. And and I can't tell you and we've tried things with like a carrier pigeon. And it was a long exercise worked with a number of different designers. Yeah. And this idea at the last minute kind of popped in my head, quite frankly, where I you know, we're trying to automate direct mail. And while we think a lot about the technology side of things, at the end of the day, there is a physical component. So this idea of a robot printer made sense. Nobody sees it, nobody recognizes it. And that's even to us. It's better, because there is that aha moment you explain it, but you look at it, and it's distinct and
Roger Beaudoin 58:11
it's element of curiosity. Right.
Guest 58:14
I think that's fair. Yeah. Okay. Thanks
Roger Beaudoin 58:16
for taking for telling us. You have a particular restaurant success story. Can you tell us how you helped the restaurant say happy birthday? 20,000 times?
Guest 58:24
Sure. And there are lots of restaurant success stories, but but jumped out at me. The one Yeah, the one that you're referring to, I think is a is a great indication of, of how you can blend even, you know, historically, channels that historically did not, were not data or techno technology driven, like direct mail that are now and and you can bring your first party data and consumer experiences to to drive a ton of value. And so you know, what, that what that that campaign was, is there was this, there are actually two, two campaigns that are still running, I believe, and ran simultaneously that we're using for the restaurants first party data that they were collecting, either through frequent diner where they were able to capture, you know, who was actually, you know, dining with them or what frequency and they were set and they were using the Polsky platform to automate daily trigger campaigns where instead of you know, mailing audience one time, they were timing it so that they think it was two weeks prior to their anniversary date of their last day anniversary, not of their wedding anniversary, but of their life dining experience. Yes, they would. They would be deploying a piece of mail and that was like that you start building habit or and rituals if you can encourage people to get on the same frequency, and that was incredibly effective. The other is they're capturing birthday upon registration with further kind of frequent membership program. And so they had that data point and the month of each individual's birthday, and yet 30 days out, they were able to deploy a, you know, a birthday card birthday message, I think they were, I think they're doing promotions as well. So there was a kind of a gift that was able to drive engagement. And and that tactic is you think it was something that was overly done or overused, it really isn't I you know, at least for me, as a consumer, there are very few brands engage with me on my birthday party, that's because I'm selected and who I share that with and part of it's because people aren't thinking about it. But when you combine that ability to use, you know, the first party data you're capturing on your diners or your customers with automation of the post D platform, right, the kind of gravitas of a piece of direct mail as the as a weighty engagement vehicle, not just a newsfeed ad or banner ad, all of a sudden, kind of the magic of that experience comes together. So highly effective marketing tool, and doesn't have to just be done through direct mail can be done through email, although email is not as weighty as direct mail. And I would highly recommend considering those type of tactics that are more programmatic in nature. For any of your listeners,
Roger Beaudoin 1:01:35
great, thanks for sharing. So Dave, we've covered a lot of ground today, what is your best marketing strategy for operators and managers right now their best marketing strategy moving forward, regardless of their sales? What if you were giving them that piece of advice? What would you say?
Guest 1:01:50
Well, I think it's probably a summary of a lot that we covered, you really, quite frankly, did an impressive job of teasing out a lot of information. And it flowed flowed really nicely. So yeah, go back got done. Memory Lane, we think about, like, what it's got to start with, with authenticity, right, like, like, there are opportunities to make money and sell dishes and put butts in seats and stuff like that. But I think those those, that's a grind, versus thinking about the experience that that you're providing to, you know, to a prospect diner, and trying to make that thing I think, you know, I take pride in that think about make that special, but doesn't mean it has to be fine dining, like, my kids love going getting cheeseburgers at their favorite, you know, you know, you know, casual dining restaurants, that's a great experience, too. But, but I think it does get to start there, then from there, you can kind of jump and think about what you can learn from your customers, and whether that's engaging directly with them, whether that's using media channels that allow you to capture and measure results, whether it is social, whether it is direct mail, whether it's email, and then and then from there, you know, thinking about what your goal is, you know, with that authentic kind of presentation that you're trying to deliver to the market, what the results of kind of your investigation or your the way that you're measuring your advertising or your consumer dining experiences, you know, those are the bookends then in between, you start coming up with hypotheses. And so I just think you need to, you know, a marketer needs to be mindful, they need to, as they can spend time taking a step back and thinking about is this representing the experience that we are actually delivering? Is this, you know, are we really highlighting, you know, the benefits of those experiences that we've worked so hard to build and present? And, and then, you know, what are the ways that we can test you know, alternative ways of kind of saying the same thing? You know, because you're getting messaging you know, correct is hard and then you put that all together with with your with good targeting. And it's rinse and repeat. The other the last piece of advice is like never ends like there's never get there, right? It's never like we tested these
Roger Beaudoin 1:04:12
can't be mastered, you know, you can get pretty good at it. But mastering it is really well. No one's perfect, but it really is marketing is yeah, it's an art and a science and it will always be an art and a science, you know,
Guest 1:04:23
yeah. So I would say fight whether whether you're a dedicated marketer at a bigger company or whether you're, you know, a marketer third that your third hat or something like find some love for it, because yes, it's important that it does work. And if you can, if you can actually enjoy it, versus making it feel like a component of your job. It goes a long way. For sure. Really fun.
Roger Beaudoin 1:04:50
That that is good advice. Awesome. Well, thanks for sharing Dave and thanks for being a great guest on the restaurant rockstars podcast. We will see our audience in the next episode. Thanks for tuning in.
Guest 1:05:01
Thanks for having me.
Roger Beaudoin 1:05:03
Thanks again, Dave, for being a great guest on the podcast and of course for sharing your marketing expertise and insights with our audience and for telling us all about postie. I was really amazed to learn that direct mail has 20% more reach than Facebook and three times higher engagement than email who knew right? Thanks also to our sponsors of this episode Smithfield culinary Davao and the restaurant rockstars Academy. We so appreciate you tuning in. And we also appreciate all the positive comments you're sending our way. Again, if you have any upcoming ideas or topics for an episode that you would like to hear about or a guest you'd like me to interview, throw me a line. I'd love to hear your thoughts. Thanks so much, and we'll see you in the next episode.
Intro/Exit 1:05:49
Thanks for listening to the restaurant rockstars podcast for lots of great resources, head over to restaurant rockstars.com See you next time.